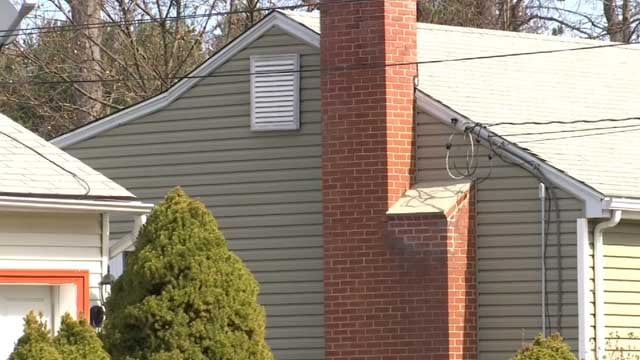 A chimney company is warning customers about a new scam. (WFSB)
HARTFORD, CT (WFSB) -
There's a new scam to be aware of involving a chimney company.
Northeastern Chimney reached out to Eyewitness News, saying fraudulent businesses are trying to scam customers.
They said out-of-state companies are cold calling customers claiming to be from Northeastern Chimney.
The companies are masking their caller ID and even claiming Northeastern Chimney went out of business.
Customers alerted the legitimate company that this was happening.
"They try and get in your home for bargain basement prices, below the market norm. When they do come out they are not qualified to perform the service," said Michael Maiscalco, vice president of Northeastern Chimney. "Along the same line, they take people's money, charge the credit card and they don't show up for an appointment at all. So, they are literally scamming people out of their money."
To avoid being scammed, customers should ask the company if they are licensed in the state of Connecticut.
Also, make sure they have a home improvement contractor license and proof of insurance.
Copyright 2017 WFSB (Meredith Corporation). All rights reserved.