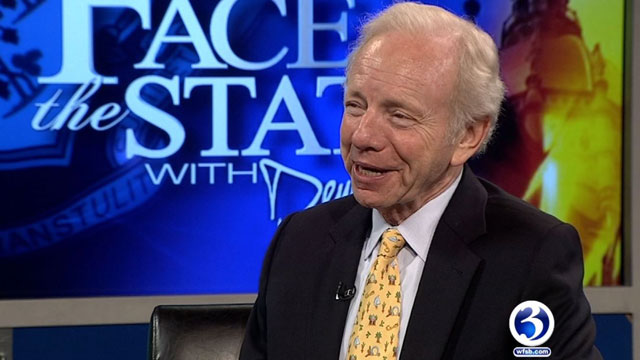 Joe Lieberman will interview for the top position in FBI. (WFSB file photo)
WASHINGTON (WFSB/AP) -
A former attorney general and U.S. senator for Connecticut could be the next Federal Bureau of Investigation chief.
Joe Lieberman will interview for FBI director position later on Wednesday along with three other candidates, according to a tweet from Steven Portnoy.
White House press secretary Sean Spicer says Trump will be meeting later Wednesday with Lieberman, former Oklahoma Gov. Frank Keating, FBI acting director Andrew McCabe and Richard McFeely, a former top FBI official.
Lieberman was a United States Senator from 1989 to 2013. He was also a Connecticut attorney general from 1983 to 1989.
FBI Director James Comey was fired by President Donald Trump last week. The president has suggested he hopes to name Comey's successor before he departs Friday for his first overseas trip as president.
Spicer spoke aboard Air Force One following Trump's remarks at the U.S. Coast Guard Academy in Connecticut.
Copyright 2016 WFSB (Meredith Corporation). The Associated Press contributed to this report. All rights reserved.