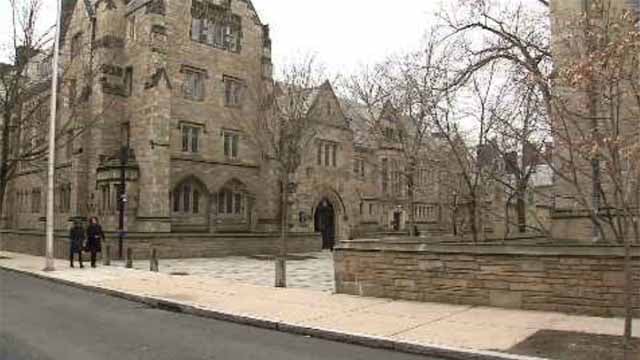 A dean at Yale University was placed on leave over Yelp review controversy. (WFSB file photo)
NEW HAVEN, CT (AP) -
A Yale University dean has been placed on leave after posting reviews on the crowd-source review website Yelp, including one in which she refers to customers of a local restaurant as "white trash."
Pierson College Dean June Chu issued a public apology on Saturday after reviews from her personal Yelp account began circulating at the Ivy League school.
Pierson Head Stephen Davis sent an email Thursday informing members of the residential college that Chu had been placed on leave after he discovered there were numerous offensive reviews, not the two he had been led to believe existed.
Davis says the reviews contained "inappropriate and unacceptable language pertaining to race and class," and was "deeply harmful to the community fabric."
Chu did not immediately return phone and email messages Thursday seeking comment.
Copyright 2017 The Associated Press. All rights reserved. This material may not be published, broadcast, rewritten or redistributed.