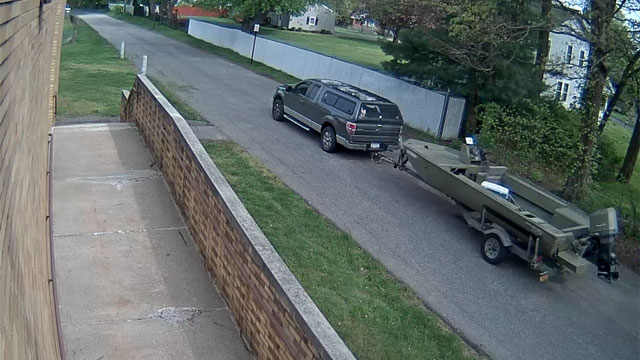 CT State Police is a charcoal gray Ford F150 in connection with an injured kayaker.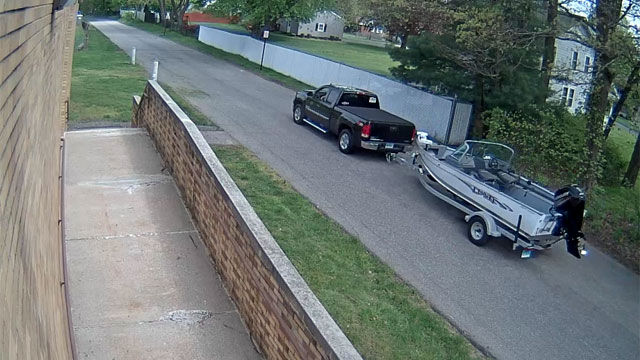 CT State Police is a dark-colored Chevy Silverado Z71 in connection with an injured kayaker.
SHELTON, CT (WFSB) -
Connecticut State Environmental Police are asking for the public's help in identifying the boater who struck and injured a kayaker last week.
Police have issued still images captured from surveillance video to assist in identifying the owner of the truck, trailer and boat who they believe were involved in the accident on Thursday, May 11.
Police said the boater struck a kayaker in the lower Housatonic River, between 8 p.m. and 10 p.m. on Thursday, May 11th, in the area of Wooster Island off Southbank Park in Shelton.
As a result of the collision, the kayaker was thrown into the water, injured, and was forced to swim ashore, police said.
Police said that while numerous boaters were in the area at the time of the collision. Police believe the suspect may be driving a dark-colored Chevy Silverado Z71, towing a White Lund Tyee. Another suspect of interest seen in the surveillance video may be charcoal gray Ford F150 with a bed cap, towing an olive-green aluminum boat from New York state.
Anyone with any information on the two vehicles/vessels is asked to contact the Department of Energy and Environmental Protection Emergency Dispatch at 860-424-3333.
Copyright 2017 WFSB (Meredith Corporation). All rights reserved.