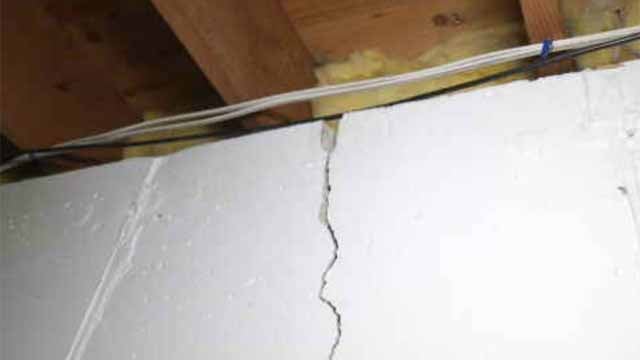 A tax advocate was working to help Connecticut homeowners with crumbling foundations. (WFSB file photo)
HARTFORD, CT (AP) -
The federal taxpayer advocate says she's working to help Connecticut homeowners whose foundations are crumbling receive federal tax relief.
U.S. Reps. John Larson and Joe Courtney, both Democrats, were told Friday by National Taxpayer Advocate Nina Olson that her office sent a request to the IRS' Office of Chief Counsel seeking "priority guidance" on granting tax relief to the homeowners, such as a casualty loss deduction.
Olson leads the Taxpayer Advocate Service, an independent organization within the IRS that helps taxpayers resolve problems. She testified at a Ways and Means Oversight subcommittee hearing Friday.
Larson said as many as 30,000 homes could be affected by the crumbling foundations problem, which was traced to a concrete mix containing an iron sulfide. It can cost upward of $200,000 to repair some foundations.
Copyright 2017 The Associated Press. All rights reserved. This material may not be published, broadcast, rewritten or redistributed.