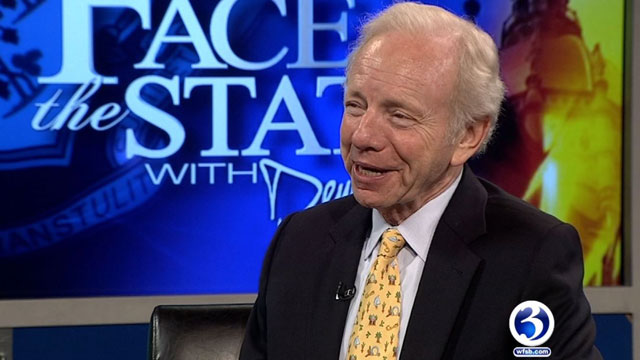 Democratic Sen. Sheldon Whitehouse said he is opposed to Joe Lieberman as the new FBI director. (WFSB file photo)
PROVIDENCE, RI (AP) -
One of Rhode Island's U.S. senators says he doesn't think former Connecticut Sen. Joe Lieberman should be the next FBI director.
Democratic Sen. Sheldon Whitehouse told reporters Friday it's his "strong opinion" that the next FBI director should have considerable federal law enforcement experience and shouldn't be a politician or "even a recently recovering one like Joe Lieberman." He says Lieberman is a "great guy, but not this job, not now."
President Donald Trump had said Thursday he was "very close" to naming someone to replace FBI Director James Comey, whom Trump fired on May 9. He has said Lieberman was among his top choices.
The president did not announce his pick before leaving Friday on his first foreign trip. He'd previously said he might announce his nominee before leaving.
Copyright 2017 The Associated Press. All rights reserved. This material may not be published, broadcast, rewritten or redistributed.