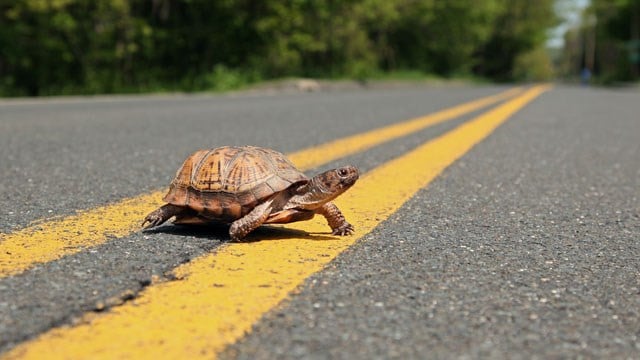 May 23 is World Turtle Day (DEEP)
HARTFORD, CT (WFSB) -
Tuesday is World Turtle Day, and the Department of Energy and Environmental is reminding drivers to be on the lookout for turtles crossing the road this time of year.
Officials from DEEP said May through July is the nesting season for turtles.
"At this time, egg-bearing females travel across land, and sometimes roads, to find the perfect location to dig a nest and lay eggs. Aquatic turtles also leave the water in search of terrestrial nesting sites," DEEP officials said.
World Turtle Day is sponsored by American Tortoise Rescue, and seeing turtles in the road is not uncommon around Connecticut.
When assisting turtles, DEEP said:
Always keep the turtle pointed in the direction it is going
Give turtles a break and help them cross if it is safe
Keep wild turtles wild
Don't take the turtle home as a pet
"Removing individual turtles from the wild, including hatchlings, can have a huge impact on the local population," said Jenny Dickson, Supervising Wildlife Biologist with the DEEP Wildlife Division. "Every individual is important to the population's stability."
To learn more about turtles and see more tips, click here.
Copyright 2017 WFSB (Meredith Corporation). All rights reserved.