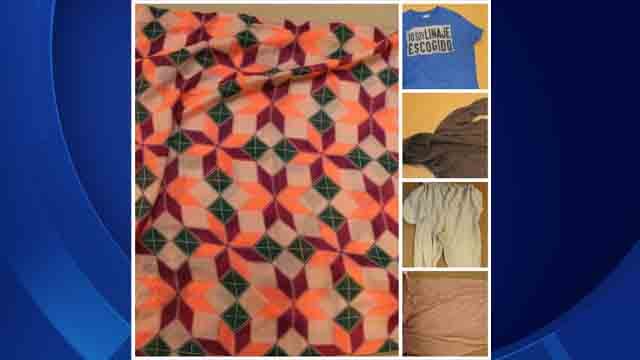 Several items of clothing were found with the baby (Danbury Police)
DANBURY, CT (WFSB) -
Danbury police are looking for help from the public after a newborn baby boy was found abandoned behind a grocery store.
Police were notified Sunday night that the baby was found behind the Zaytuna Grocery Store on Main Street.
Officers found the baby wrapped in several pieces of women's clothing. He was admitted to the Neonatal Care Unit at Danbury Hospital. His condition is unknown at this time.
Police are trying to locate the baby's mother to make sure she is okay.
Anyone with information should contact police at 203-797-4662.
In Connecticut, there is a Safe Haven Law in place that allows parents to give up their babies if they are 30 days or younger. Parents can drop their child off at any Connecticut hospital emergency room, and if the child hasn't been abused, you will not be arrested. For more information, click here.
Copyright 2017 WFSB (Meredith Corporation). All rights reserved.