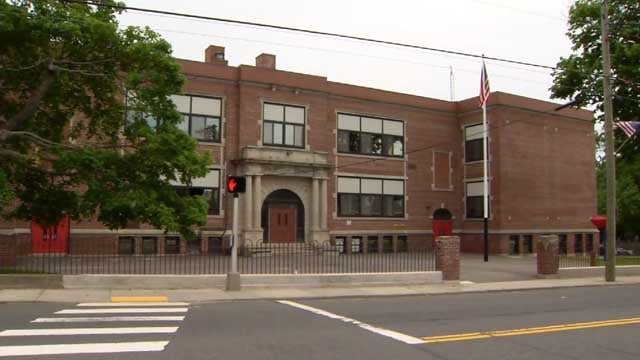 A student walked out of Tinker Elementary School without anyone knowing (WFSB)
WATERBURY, CT (WFSB) -
A Waterbury elementary school student decided to leave school Tuesday morning without telling anyone, which prompted police to search the area.
Tinker Elementary School officials said the fifth grader was told to head to the main office after he complained about an issue.
From there, main office staff told him to go to the nurse's office, but he went against that plan.
Instead, he decided he wanted to walk home, which is a few blocks away from the school.
Police said he has a house key.
Parents said they couldn't believe that happened.
"I'm thinking they slipped out a door and they didn't notice because they're older. It's unfortunate," said Heather Greene.
School officials said they're looking into what happened and will examine their protocols.
The boy wasn't hurt and police said they called his parents and they came home.
Copyright 2017 WFSB (Meredith Corporation). All rights reserved.