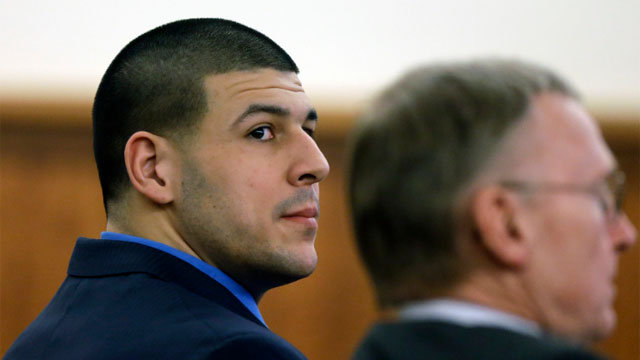 Aaron Hernandez's death has officially been ruled a suicide. (File photo)
HARTFORD, CT (AP) -
The older brother of Aaron Hernandez released his first public statements after his death.
Jonathan Hernandez gave a statement about his brother's death to prnewswire.com on Tuesday.
"From the bottom of my heart, I want to thank everyone who has supported my mother and me during such difficult times," Hernandez said in the statement.
Aaron Hernandez was found hanged in his prison cell during the early morning hours of April 19. It happened just days after he was acquitted in a double murder case in Boston.
"My younger brother Aaron was far from perfect, but I will always love him. Many stories about my brother's life have been shared with the public - except the story Aaron was brave enough to share with our mother and me. It's the one story he wanted us to share with the world," the statement went on to say.
Police ruled the death of Aaron Hernandez a suicide after they said they found three notes he left behind for loved ones.
"It is Aaron's truth," the statement ended.
Copyright 2017 WFSB (Meredith Corporation). All rights reserved.