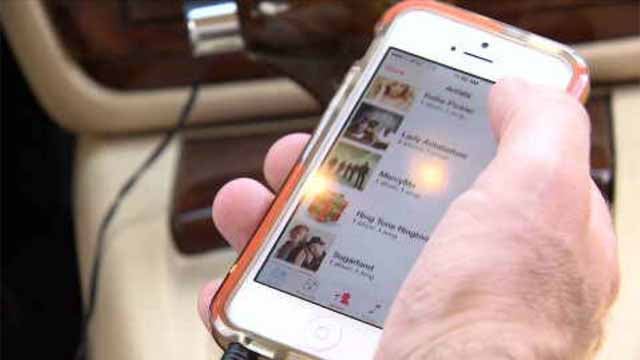 (WFSB file photo)
SOUTHINGTON, CT (WFSB) -
Following a string of inappropriate messages being passed around two middle schools, 14 students have been referred to a Juvenile Review Board.
Southington police said earlier this month they were notified that there were naked photos being shared among students from both DePaolo and Kennedy middle schools.
On Thursday, police said the 14 students identified in the case are all under the age of 18 and have been referred to the Juvenile Review Board, which is a community-based diversion program.
Police said, "there were no charges associated with the referrals as this was deemed to be a 'delinquent act'."
The Southington school superintendent released a statement that said "Like all school districts, the Southington Public Schools address the safe use of digital and internet resources within the curriculum and via special programs or assemblies usually with external presenters. The district has policies for the use of computers, internet resources and for the use of personal devices. Specifically, those policies address internet use on campus and student use of school owned devices and student owned personal devices. No school district can control off campus student behavior. The best safeguard for students is the careful and consistent monitoring of personal devices and the accounts providing student access by parents and guardians."
Copyright 2017 WFSB (Meredith Corporation). All rights reserved.