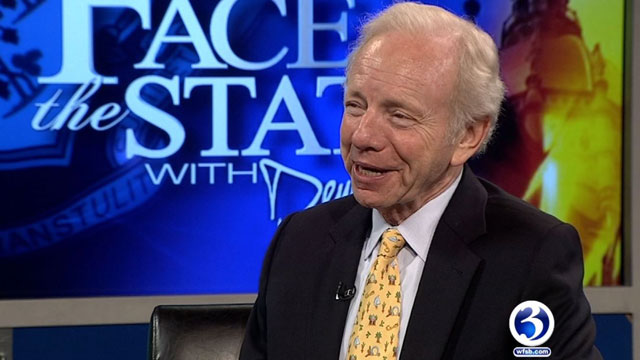 Joe Lieberman was interviewed for the top position in FBI. (WFSB file photo)
WASHINGTON, D.C. (WFSB) -
He was considered a leading candidate for the FBI director position, but former Connecticut Senator Joe Lieberman has withdrawn his name from the running.
According to the Associated Press, Lieberman said he's pulling out of the running in a letter sent to the White House.
"He says he wants to avoid the appearance of a conflict of interest, given Trump's hiring of one of Lieberman's law partners to represent him in the investigation of ties between Russia and the Trump campaign," the Associated Press said.
This comes after the team tasked by the White House with finding a new director for the FBI said it was resetting its search.
"President Donald Trump said last week that he was 'very close' to choosing a new FBI director to replace James Comey, who was leading the investigation into possible Trump campaign ties to Russia and was fired earlier this month," CNN reports.
At one point, former Sen. Joe Lieberman was considered a leading candidate, but Trump has since decided he wants to see a broader range of candidates for the job, a senior administration official told CNN.
Copyright 2017 WFSB (Meredith Corporation). All rights reserved.