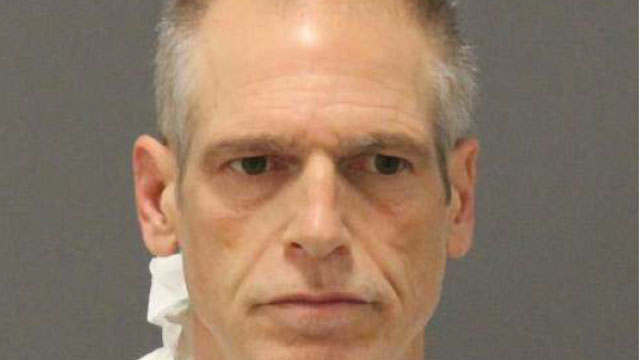 Richard Skenderian was arrested after police said he hit and beat a 77-year-old woman in Farmington. (Farmington Police Department)
FARMINGTON, CT (WFSB) -
A Hartford man was arrested after police said he hit and beat a 75-year-old woman in Farmington on Thursday night because she would not stop talking.
Officers were called to a home on Sunset Terrace around 9:30 p.m. where they found Richard Skenderian "visibly upset and covered in blood."
Skenderian told police that he punched the unidentified woman "to make her stop talking."
Police took Skenderian into custody. Inside the home, the woman, who has a family connection to Skenderian, was located lying on a mattress in the basement.
The woman was rushed to St. Francis Hospital with what police called "critical injuries."
Police called the incident "a family violence crime." Skenderian was charged with first-degree assault, first-degree assault of an Elderly, Blind, Disabled, Intellectually Disabled, or Pregnant Person and first-degree assault abuse of persons.
Skenderian was held on a $500,000 bond before his arraignment on Friday.
The serious assault remains under investigation.
Copyright 2017 WFSB (Meredith Corporation). All rights reserved.