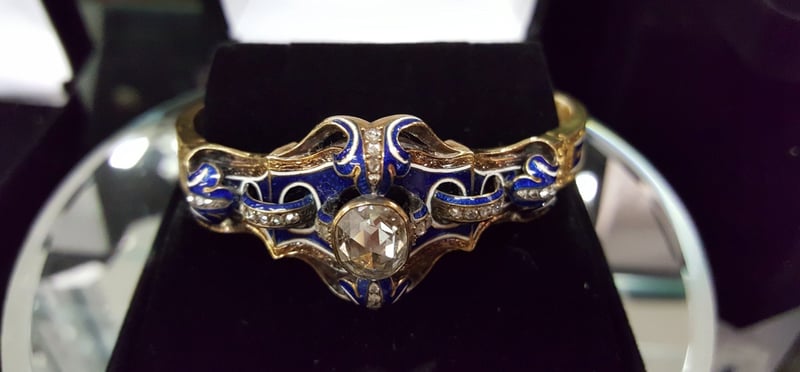 Police are looking for a bracelet valuved at more than $10,000. (Old Saybrook Department of Police Services)
OLD SAYBROOK, CT (WFSB) -
Police are asking for the public's help to identify two suspects who they believe stole a $12,500 bracelet in Old Saybrook.
Police said the theft took place at the Saybrook Antique Center, located at 756 Middlesex Turnpike in Old Saybrook, on May 24th at 3 p.m.
Police said the suspects, seen in images captured from surveillance video, are believed to be a Hispanic man and woman couple. Police described the couple as being in their early 30s, and having a slight accent.
Those with information on the couple, or the theft, are asked to contact Patrolman Andrew Brooks at (860)395-3142 or by emailing abrooks@oldsaybrookpolice.com.
To see pictures of the jewelry and the people responsible for it on your mobile device, click here.
Copyright 2017 WFSB (Meredith Corporation). All rights reserved.