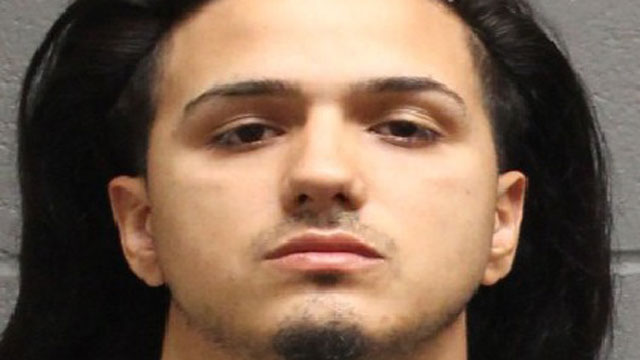 Carmelo Feliciano was arrested for abusing and killing his own dog. (Watertown Police Department)
WATERTOWN, CT (WFSB) -
The Watertown Police Department arrested a 24-year-old man on Friday for abusing and killing his own dog.
Police, Detectives and the Watertown Police Animal Control Division were alerted by a local veterinarian when a chihuahua, that the veterinarian's office had seen since February, was brought dead on arrival to the office, on March 26.
Police arrested Watertown resident Carmelo Feliciano after tests determined the dog's death was consistent with the injuries, such as blunt force trauma, rib fractures, internal and external bruising, sustained in February.
In February, the dog was treated for chest bruising, difficulty breathing, injuries to its eyes, and hemorrhaging, police said.
Police arrested Feliciano on a warrant and charged him with cruelty to animals. Feliciano is being held on a $25,000 bond.
Copyright 2017 WFSB (Meredith Corporation). All rights reserved.