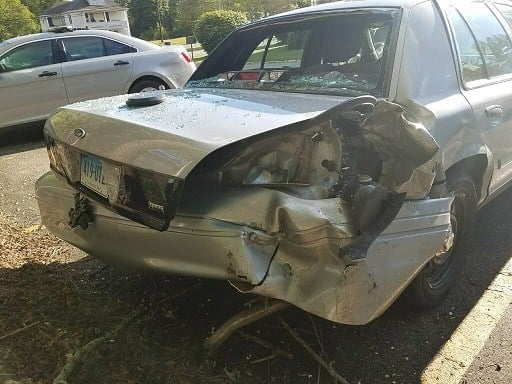 Damage left behind to a State Police cruiser after it was struck along I-395. (Conn. State Police)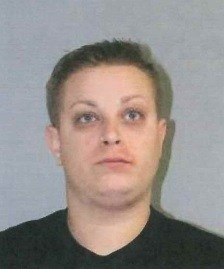 Stephanie Credit who was arrested for DUI after hitting a State Police cruiser. (Conn. State Police)
KILLINGLY, CT (WFSB) -
A Connecticut State Trooper suffered minor injuries when his cruiser was struck early Saturday morning.
Police said the crash occurred just after 1 a.m. along Interstate 395 southbound just north of exit 43.
According to police, a Trooper was stopped with their emergency lights activated assisting the Department of Transportation with a traffic service in the left of three lanes when a vehicle traveling southbound enter the left lane and struck the cruiser.
Police said the driver of the car, 25-year-old Stephanie Credit of Plainfield, along with the Trooper were taken to Day Kimball Hospital for treatment of minor injuries.
Credit was charged with operating under the influence of drugs or alcohol along with operating a vehicle without insurance and following to close. She was released on a promise to appear and is schedule to be arraigned in Danielson Superior Court next month.
Connecticut State Police continue to urge drivers to obey the "Move Over Law" which requires drivers to reduce their speed and move over one lane if safe to do so.
Copyright 2017 WFSB (Meredith Corporation). All rights reserved.