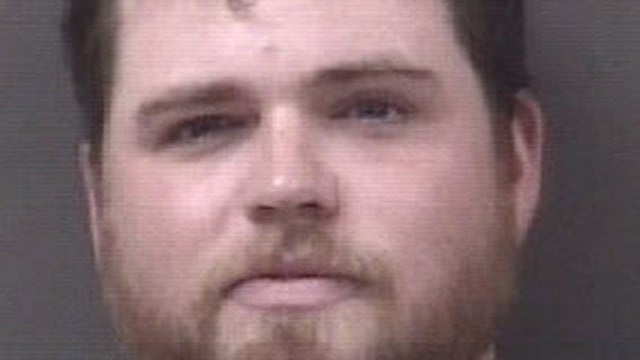 Kyle Miller was arrested for falling asleep while drunk and behind the wheel of a car parked in a McDonald's drive-thru lane. (Milford police)
MILFORD, CT (WFSB) -
A man from Milford faces driving under the influence charges after police said he was caught sleeping behind the wheel of a car in a restaurant drive-thru lane.
Police arrested 29-year-old Kyle Miller on Saturday.
They said they were called to the McDonald's restaurant at 439 Bridgeport Ave. for a report of a man sleeping in his vehicle while it was on and in gear.
Officers said they spent several minutes trying to wake Miller.
Their investigation led to the arrest of Miller, who is accused of operating the car while under the influence of alcohol.
They said he refused to provide a breath sample.
Miller was charged with driving under the influence and operating an unregistered motor vehicle.
His bond was set at $500 and he was given a court date of June 22.
Copyright 2017 WFSB (Meredith Corporation). All rights reserved.