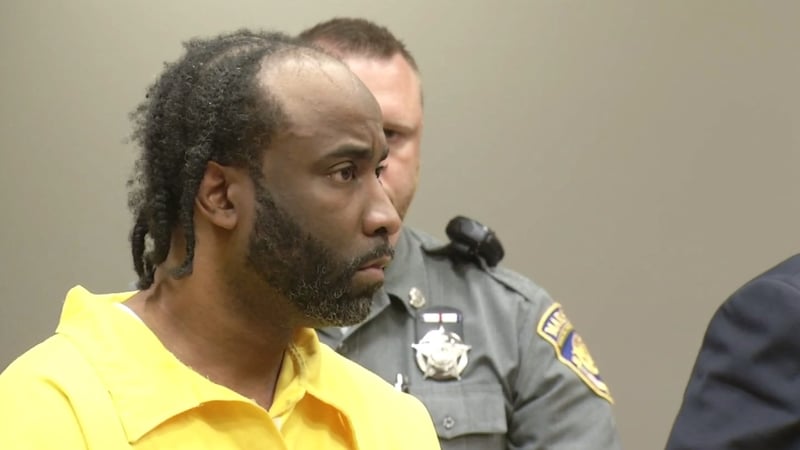 Patrick Miles during a previous court appearance. (WFSB file photo)
NEW BRITAIN, CT (WFSB) -
A man accused of murdering his wife, taking his daughter and leading police on a multi-state manhunt is scheduled to face a judge on Tuesday.
Patrick Miles, 36, is due in New Britain Superior Court where his bond was set at $2.5 million.
Police said Patrick Miles shot and killed Yasheeka Miles inside their New Britain condominium on North Mountain Road on April 7.
They said he then took his 2-year-old daughter Paisley.
An Amber Alert was launched and police tracked Patrick Miles across three states.
Paisley was safely dropped off at the home of Miles' sister in the Bronx.
Patrick Miles was eventually apprehended by police in West Springfield, MA about a week after the incident.
During a previous court appearance, the family of Yasheeka Miles said she had made major changes in her life, like going to college, that Patrick Miles didn't understand.
Police said Patrick Miles has a criminal history, which includes violations of a protective order and probation.
Copyright 2017 WFSB (Meredith Corporation). All rights reserved.