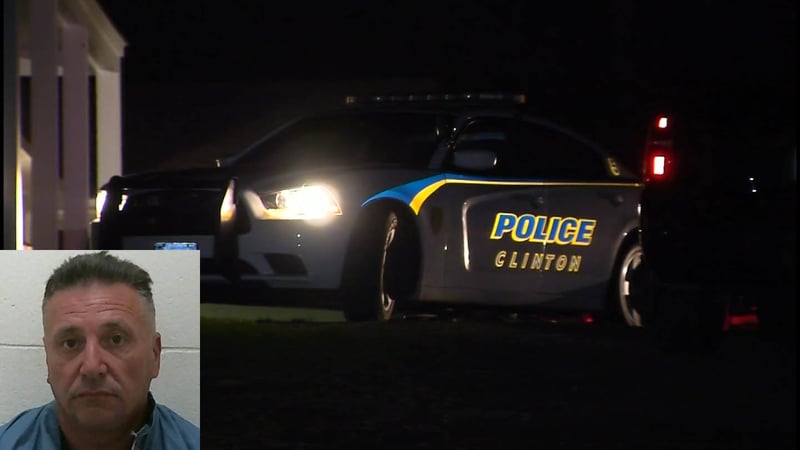 Anthony Magaraci was arrested following a double stabbing in Clinton over the weekend. (WFSB/Clinton police photos)
MIDDLETOWN, CT (WFSB) -
A man accused of stabbing two people in Clinton over the weekend is scheduled to make a court appearance.
Anthony Magaraci, 56, will face a judge at Middlesex Superior Court in Middletown on Tuesday.
Police said they responded to the scene on River Road shortly before 8 p.m. on Sunday for a complaint that two people had been stabbed.
The unidentified 45-year-old victims were hospitalized with serious but non-life-threatening injuries, according to police.
A motive has not been released.
Magaraci fled the scene with a woman.
Officers spent the night collecting evidence at two homes on River Road.
Magaraci and the woman were eventually found in a vehicle that was just off of Interstate 91 in Windsor.
He was taken into custody, but the woman was not charged.
Magaraci was being held on a $500,000 bond.
Copyright 2017 WFSB (Meredith Corporation). All rights reserved.