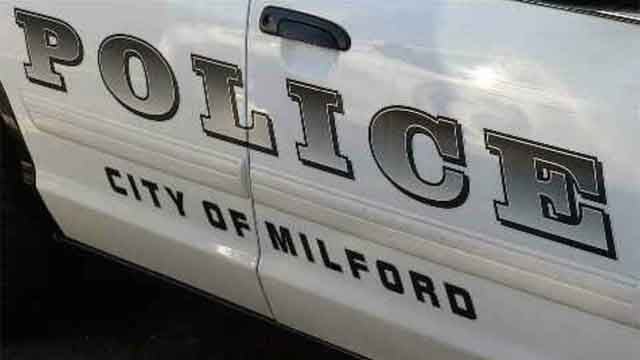 Milford police (WFSB file photo)
MILFORD, CT (WFSB) -
A 25-year-old man was arrested after police said he told a woman that he was "going to kill her" on Saturday evening.
Sean Delaney-Kosmicki, of Stratford, was charged with third-degree assault, disorderly conduct, second-degree strangulation and second-degree threatening.
The arrest of Delaney-Kosmicki comes after officers were called to a report of domestic violence incident at a home on Merwin Avenue around 7 p.m.
Police said that Delaney-Kosmicki was involved in a "physical altercation" with a woman in the home and "wrapped his arm around the female's neck in a forceful manner."
Delaney-Kosmicki was released on a promise to appear in Milford Superior Court on Tuesday.
Copyright 2017 WFSB (Meredith Corporation). All rights reserved.