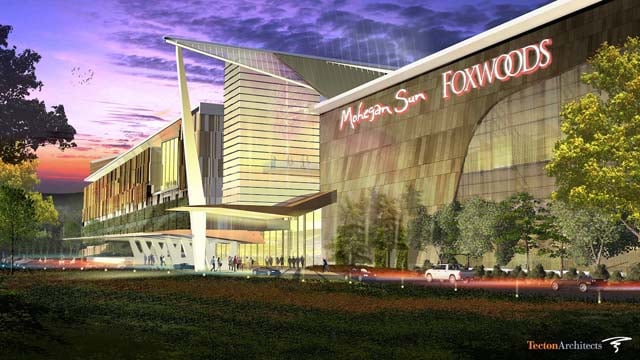 The proposed third casino would be built in East Windsor (Mashantucket Pequot and Mohegan tribes)
EAST WINDSOR, CT (WFSB) -
In the ongoing battle over adding a third casino in Connecticut, Foxwoods and Mohegan Sun are trying to sweeten the deal.
The tribes are looking to get lawmakers to sign off on their plan for a casino in East Windsor.
Sources said as part of the deal, the tribe is offering to pay the state $25 million up front, and would add slot machines in off-track betting locations in New Haven, Waterbury and Bridgeport.
A spokesperson for the tribe also said Mohegan and Foxwoods will not agree to participate in a "bidding" process for a third casino.
The chief of the Schaghticoke tribal nation sent a statement saying "MMCT can no longer be allowed to hold the state hostage over the gaming compact. Their statement today that they now favor placing slot machines in off-track-betting parlors around Connecticut stands in literal opposition to what each Tribe said just two years ago, when they stated that placing slot machines anywhere off of tribal land would violate and invalidate their compact with the state – a sentiment supported by Attorney General Jepsen this past March. This convenient change of course shows exactly why Connecticut needs an open and competitive process when discussing a possible commercial gaming facility – such a decision has to be about securing the best possible deal for the people of Connecticut, not desperately securing a monopoly for MMCT."
Copyright 2017 WFSB (Meredith Corporation). All rights reserved.