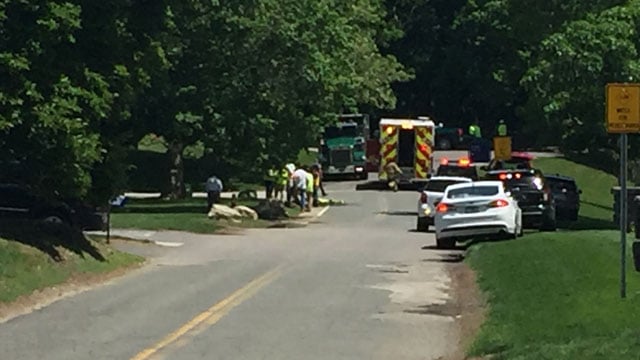 Crews responded to a fire at UConn's dairy bar on Thursday. (WFSB)
STORRS, CT (WFSB) -
Two buildings including the Dairy Bar on the University of Connecticut campus in Storrs were evacuated on Tuesday morning due to a gas leak.
The people inside the Jones Building and the Dairy Bar at UConn were evacuated around 11:30 a.m.
A UConn spokesperson said the construction crews were landscaping after the fire last month that ravaged the historic barn when they "accidentally struck a gas line and ruptured it."
The UConn spokesperson said the gas levels were unacceptably high and that prompted the evacuation at the two buildings.
Crews from Connecticut Natural Gas were called to the scene.
The all-clear was given around 2 p.m. and the buildings were open back up, which included the UConn Dairy Bar.
There were no reported injuries.
Copyright 2017 WFSB (Meredith Corporation). All rights reserved.