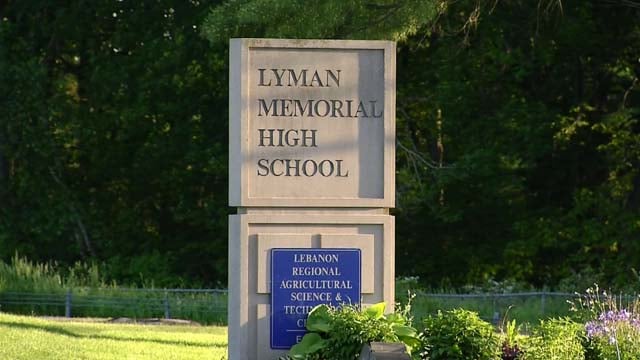 Lyman Memorial High School (WFSB)
LEBANON, CT (WFSB) -
Connecticut State Police are investigating a complaint about inappropriate conduct at a school in Lebanon involving a teacher.
Police said the complaint came from Lyman Memorial High School administration.
The complaint said a teacher at the school has been involved in inappropriate conduct.
Lebanon Public Schools Superintendent Robert Angeli said the incident took place on Tuesday after school hours. Angeli added the unidentified female teachers was "involved in inappropriate conduct during a Memorial Day weekend," but would not comment further on the investigation.
The school administration met with the teacher on Wednesday morning where she was placed on paid, administrative leave, according to Angeli. The teacher's position is pending the investigation outcome.
Parents such as Dashann Pontes, who has a daughter at that school, are looking for answers.
"I want to know what's going on as a parent if this is somebody that my kid comes in contact with as a parent that is very important to know," Pontes said.
No further details were immediately available from state police, other than the investigation is ongoing.
Copyright 2017 WFSB (Meredith Corporation). All rights reserved.