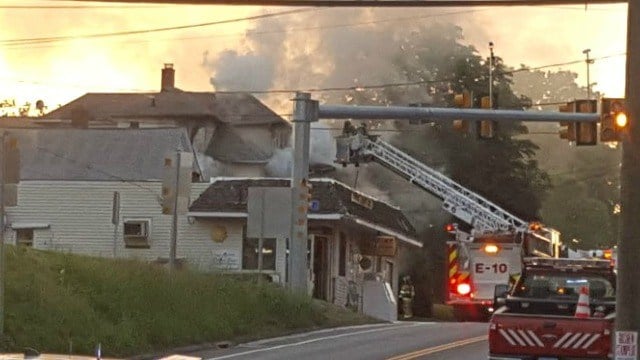 Crews are battling a house fire on Main Street in Terryville on Friday morning (WFSB)
TERRYVILLE, CT (WFSB) -
Crews battled a house fire in Terryville that sent one person to the hospital on Friday morning.
The house fire was reported at 86 Main St. around 6 a.m. Upon arrival, firefighters said they rescued at least one person from a home early Friday morning.
According to officials, the victim was taken to Bristol Hospital with smoke inhalation. The person is expected to be OK.
Eyewitness News told the fire was put under control relatively quickly, but investigators are still monitoring the scene.
Thomaston Volunteer Fire Department provided mutual aid assistance to the Terryville Volunteer Fire Department.
Main Street, or Route 6, was shut down for about a quarter mile stretch from Kearney Street to South Riverside Avenue. Main Street has since reopened.
Refresh this page for more details as they become available.
Copyright 2017 WFSB (Meredith Corporation). All rights reserved.