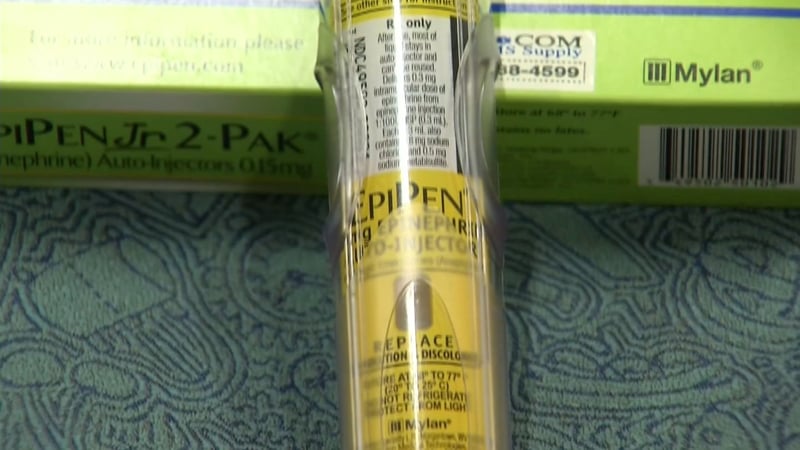 (WFSB photo)
HARTFORD, CT (WFSB) -
Following a new estimate that an EpiPen maker overcharged the government more than a billion dollars, a Connecticut senator is calling on it to reimburse taxpayers.
Sen. Richard Blumenthal said the new estimate revealed that Mylan overcharged the federal government $1.27 billion for EpiPens.
He's calling on the Department of Justice to reject a reported $465 million settlement with Mylan because it fails to address the full scope of wrongdoing.
Blumenthal claims the company falsely labeled EpiPen a generic drug, which allowed it to pay lower rebates and reap huge profits.
He said Connecticut's Medicaid program was overcharged at least $1.1 million in 2016 alone.
He wants a full accounting to determine the scope of all Connecticut overcharges.
Blumenthal acknowledged that Mylan has taken baby steps to make the EpiPen more affordable; however, he said Connecticut families continue to pay too much for the lifesaving drug.
His news conference is set for 12:15 p.m. at the Legislative Office Building in Hartford.
Copyright 2017 WFSB (Meredith Corporation). All rights reserved.