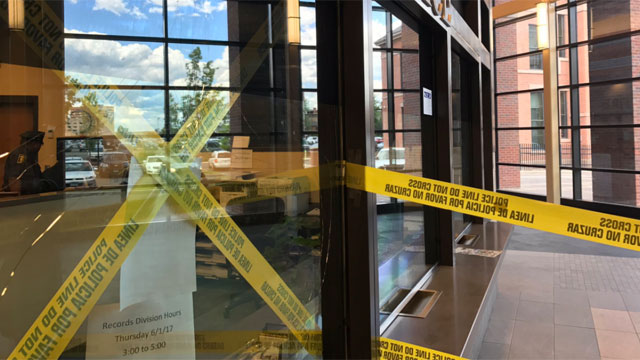 (Deputy Chief Brian Foley)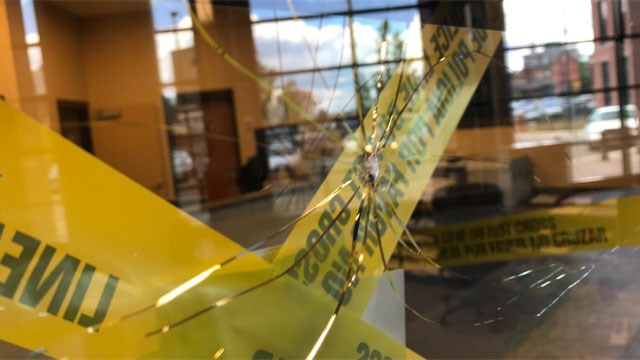 (Deputy Chief Brian Foley)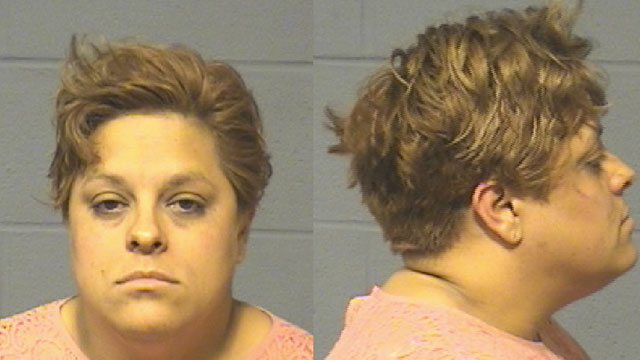 Katherine Alamo-Nieves faces charges for getting so upset at a Hartford public safety complex teleserve officer that she broke the glass of the teleserve window with a rusted brake pedal. (Hartford Police Department)
HARTFORD, CT (WFSB) -
A woman faces charges for getting so upset at a Hartford public safety complex teleserve officer that she broke the glass of the teleserve window with a rusted brake pedal.
Police said they arrested Katherine Alamo-Nieves, 30, of Rochester, NY, and charged her with second-degree threatening, first-degree criminal mischief, disorderly conduct and two counts of assault on police.
They said the teleserve officers had minor injuries as a result of the outburst.
Police said Alamo-Nieves became so upset that she threw her ID and punched her fists into the glass of the window.
Officers instructed her to stop.
However, police said she reached into her rear pocket and began throwing several small objects, including a rusted brake pedal.
Officers were able to restrain her and bring her to a detention area. She was booked and arrested.
Police did not release the reason for the outburst.
Copyright 2017 WFSB (Meredith Corporation). All rights reserved.