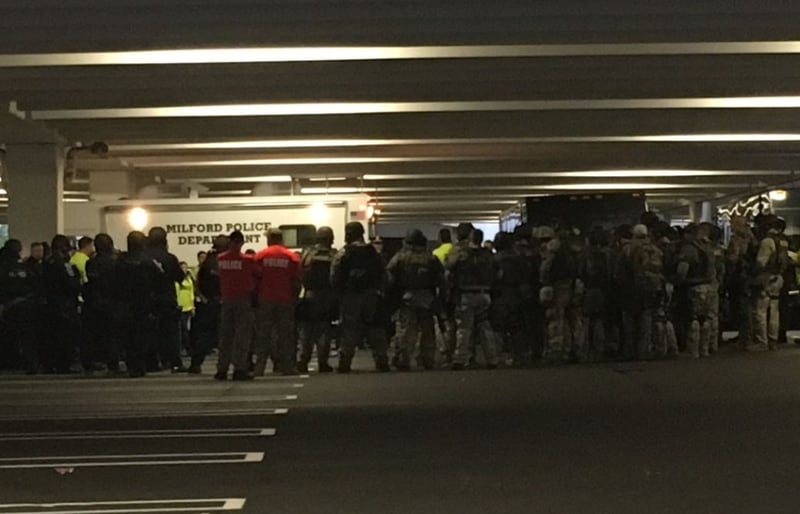 Milford Police Officers prepare to participate in mock drill at the CT Post Mall on Sunday evening. (WFSB)
MILFORD, CT (WFSB) -
Officers from multiple departments participated in a mock drill of an active shooter situation within the Milford Post Mall on Sunday evening.
Police from Milford, New Haven, West Haven, Hamden, as well as officers from North Haven, Guilford, and North Branford worked together to clear the mall and diffuse a drawn up scenario of a mock active shooter.
The simulation exercise has been established over the past several months, and while this practice exercise falls in the wake of the London terrorism attacks on June 3rd, the goal, police said, is intended to be prepared.
"We're focused mostly on what is happening nationally. We do have a large mall and movie theatre right here in Milford," said Milford Officer Michael DeVito.
"We're preparing, and we hope it never comes to fruition, but if it does we feel that our SWAT team is well prepared."
Police said the exercise is expected to continue overnight.
Copyright 2017 WFSB (Meredith Corporation). All rights reserved.