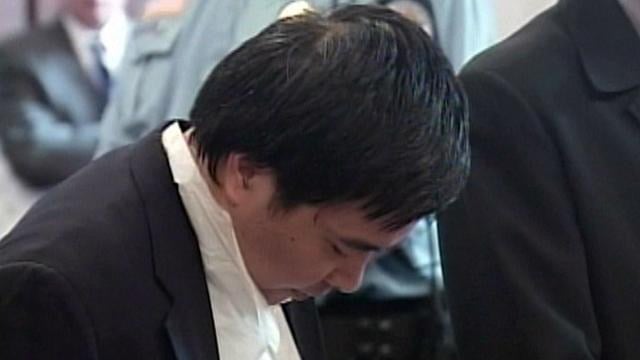 Lishan Wang during a previous court appearance. (WFSB file photo)
NEW HAVEN, CT (AP) -
A doctor accused of killing a Yale University physician has been found competent to stand trial.
A judge determined Lishan Wang is able to stand trial in the shooting death of Dr. Vajinder Toor.
The Chinese citizen is charged in the 2010 killing of Toor and attempted killing of Toor's pregnant wife. Authorities say the shooting stemmed from a 2008 workplace dispute.
A judge previously ruled Wang incompetent and ordered him to be forcibly medicated to see if competency could be restored. His lawyers say he has delusional disorder and paranoia.
Wang's public defenders appealed the forced medication, but the state Supreme Court upheld the ruling and the U.S. Supreme Court declined to hear the case.
Copyright 2017 WFSB (Meredith Corporation). The Associated Press contributed to this report. All rights reserved.