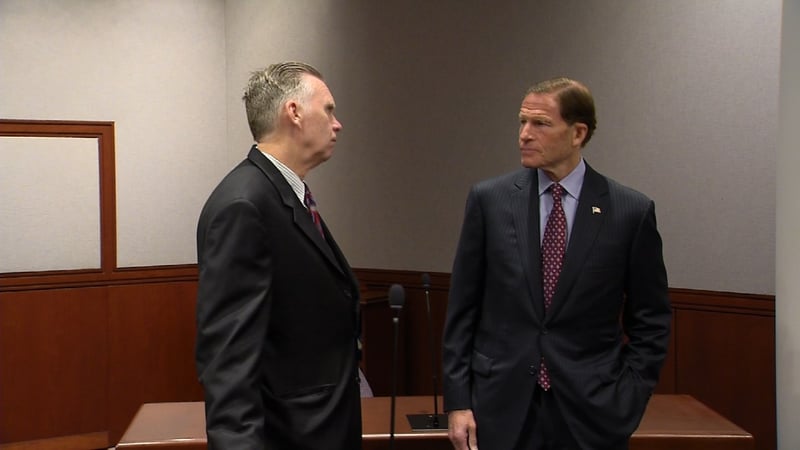 Sen. Richard Blumenthal said the U.S. needed to share intelligence with its allies to counter terrorism. (WFSB)
HARTFORD, CT (WFSB) -
Connecticut's senior senator addressed the latest attack in London during a news conference on Monday morning.
Sen. Richard Blumenthal said sharing intelligence with the U.S.'s allies is essential to defeating ISIS.
Seven people were killed and dozens were hurt in Saturday's van and knife attack in the heart of the city. It started on London Bridge and continued into Borough Market.
Blumenthal said he believes the U.S. focus must be on who is backing ISIS and supplying them with funding.
He went on to say that alienating the country's Muslim partners will hurt the fight against terror organizations.
"The travel ban makes us less safe because it alienates our allies in the Muslim-dominated nations and it also alienates communities here that could provide essential intelligence," Blumenthal said.
Sen. Chris Murphy took to Twitter on Sunday after President Donald Trump commented on the attack in a series of posts.
Murphy said "Terrorism is a real threat, but remember that since 9/11, you have a greater chance of being killed by a falling object than by terrorists."
Copyright 2017 WFSB (Meredith Corporation). All rights reserved.