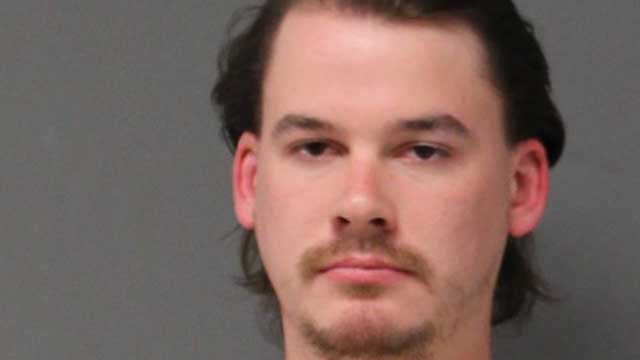 Timothy Arnold (CT State Police)
MANSFIELD, CT (WFSB) -
A New York man is facing charges after police said he locked a family inside a bathroom in their home on Friday.
Police were called to the home on Stafford Road in Mansfield on Friday afternoon, for the report of an unknown male inside a home.
When they arrived, they found 22-year-old Timothy Arnold, of Lynbrook, NY, sitting on a living room couch.
Police said Arnold went into the home, confronted the homeowner, and then locked she and her family in a bathroom.
Arnold was arrested and charged with second-degree criminal trespass and second-degree breach of peace.
He is expected to appear in court on June 14.
Copyright 2017 WFSB (Meredith Corporation). All rights reserved.