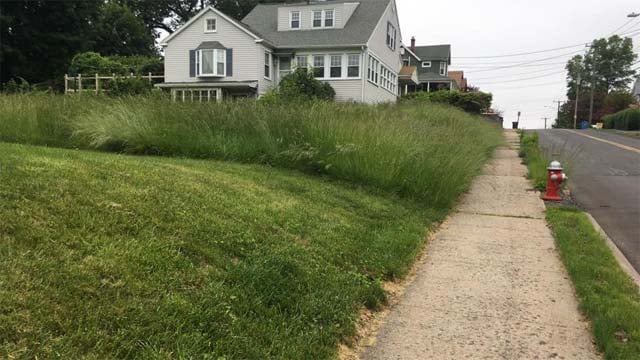 Homeowners who don't mow their lawns could get slapped with a fine. (WFSB)
NEW BRITAIN, CT (WFSB) -
Homeowners in New Britain who don't mow their lawns can expect to get slapped with a fine.
That's the message from city leaders as they're cracking down on those who haven't used a lawn mower in quite some time.
Overgrown grass was seen in front of some properties in New Britain on Monday, like one on Victoria Street.
Neighbors said the homeowners haven't been around, and the city said they're up to $360 in fines.
"I know a couple abandoned houses they do have them but they are abandoned," said Joe Macey.
The city is enforcing the ordinance starting on Monday, saying they will fine people who don't follow the rules. The fine is $90 per day.
Some people hope this warning is eye-opening to homeowners.
"It is an eyesore but sometimes people don't have the means or lawn mower broke down but I don't judge too much, but I can see how it can happen sometimes," said Terry Duong.
Those who do get hit with a fine can appeal it but it would be up to the appeal officer on whether to throw it out.
Copyright 2017 WFSB (Meredith Corporation). All rights reserved.