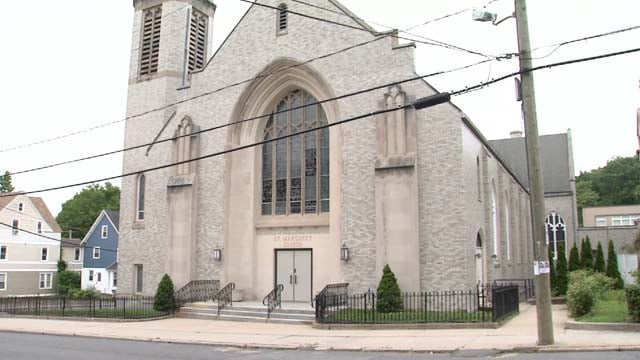 St. Margaret of Scotland Church (WFSB)
WATERBURY, CT (WFSB) -
Some parishioners in Waterbury are hiring an attorney.
They want to fight a plan that will close St. Margaret of Scotland Church.
An attorney from Nevada has appealed the deconsecration of the church.
The Archdiocese of Hartford has a plan to reorganize churches and close 26 churches in the archdiocese.
The archdiocese released a statement saying "However, to overturn this decision, church authorities would have to find fault with the process used to reach the decision, and there would have to be real harm intended. In this case, there are many opportunities for the faithful to celebrate Mass and receive the sacraments in Waterbury. Some will argue that the decision to close the church causes them emotional distress, but this is a subjective reaction to the change. The Archdiocese of Hartford has followed canonical guidelines and has ensured that parishioners in this region will be given ample opportunity to practice their faith. The Archdiocese is pleased that the majority of parishioners are excited to be part of the newly-formed parish of: 'All Saints' to be located at the St. Anne Shrine Church and Our Lady of Lourdes Church, effective June 29th."
Copyright 2017 WFSB (Meredith Corporation). All rights reserved.