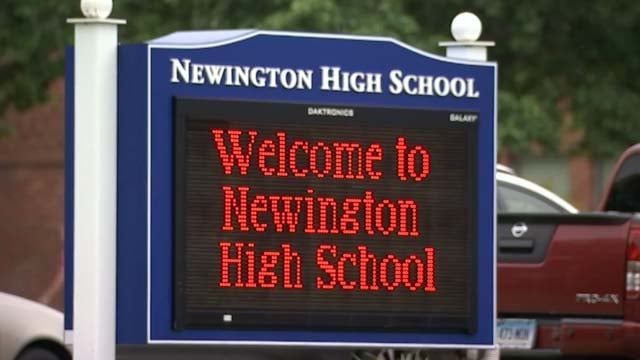 Newington High School (WFSB)
NEWINGTON, CT (WFSB) -
School leaders in Newington are squashing rumors about a possible threat at the high school.
It's not clear what was said, but school leaders say they looked into comments that were made by a student and determined there is no danger.
They also said there was never any sort of "hit list" or weapons involved.
The principal sent out an automated message to parents saying "based on everything we have discovered at this time, we do not have reason to believe this student poses a threat to others. We will continue to closely monitor the situation."
Copyright 2017 WFSB (Meredith Corporation). All rights reserved.