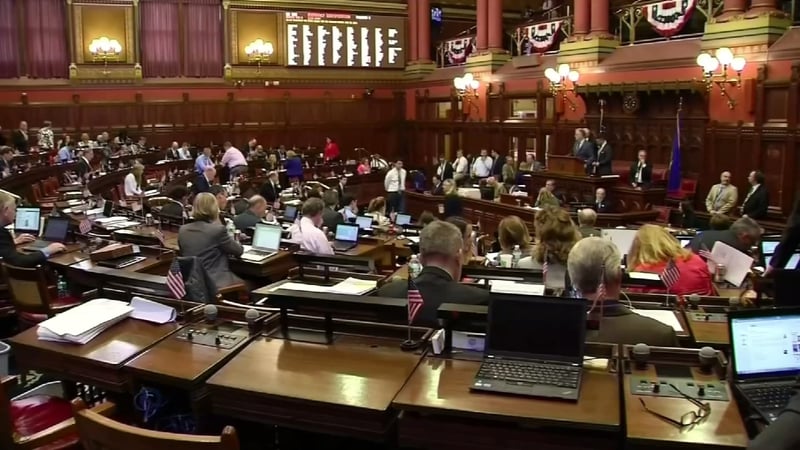 Lawmakers are poised to pass a bill that would make hate crimes in Connecticut a felony. (WFSB file photo)
HARTFORD, CT (WFSB) -
The state Senate is poised to pass a bill on Tuesday that would upgrade a hate crime to a felony in Connecticut.
The bill would make it the strongest piece of hate crime legislation in the country.
It has bipartisan support from both sides of the aisle and is expected to head for Gov. Dannel Malloy's desk and his signature.
It already unanimously passed through the state House of Representatives.
The legislation comes on the heels of several incidents across the state against religious and ethnic minorities.
According to the FBI, in 2015, police reported 94 hate-related incidents in Connecticut. Of those, 66 percent were based on race, 20 percent on religion, 10 on sexual orientation and 4 percent on the disability of the victim.
The bill would increase fines and jail time. It also calls for an advisory council that would develop programs to raise community awareness and report hate crimes.
Eyewitness News will have more on this story throughout the day.
Copyright 2017 WFSB (Meredith Corporation). All rights reserved.