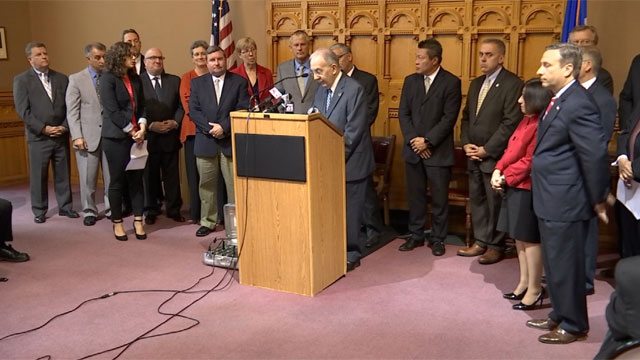 Connecticut lawmakers are hoping to pass a stronger hate crimes bill. (WFSB)
HARTFORD, CT (AP) -
Connecticut lawmakers say they're poised to pass what advocates believe is the strongest hate crimes legislation in the nation.
Democratic and Republican senators say they're prepared to vote Tuesday for the bill, which makes the commission of a hate crime a felony and increases potential penalties upon conviction. The bill already cleared the House of Representatives.
The bill also makes violence and threats based on a person's gender prosecutable as a hate crime and threats against houses of worship or other religious facilities a more serious penalty.
Senate Majority Leader Bob Duff, a Democrat, says the legislation shows that Connecticut is "a beacon of tolerance." The bill comes amid an increase in threats against religious centers.
The Connecticut Anti-Defamation League says the bill would be the toughest nationally.
Copyright 2017 The Associated Press. All rights reserved. This material may not be published, broadcast, rewritten or redistributed.