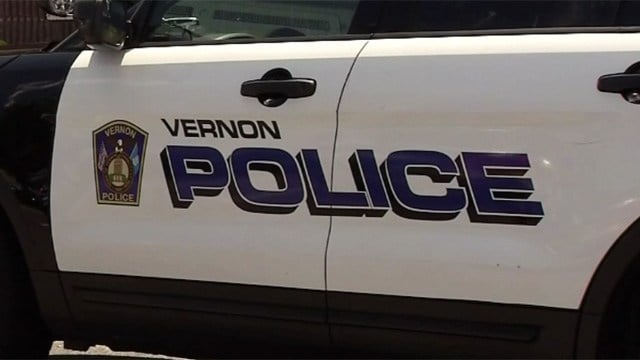 Vernon police. (WFSB file photo)
VERNON, CT (WFSB) -
Vernon police and State Liquor Control agents spent the day making sure stores are obeying the law and not selling alcohol to minors.
These checks involved minors working with authorities who tried to purchase alcohol.
In all, five stores violated their permits by selling alcohol to a minor.
The five stores were:
Krauszers 73 East St.
Drive-In Package Store 240 West Main St.
Whiskey and Wine 1000 Hartford Tpke
Harry's Fine Wine and Liquors 482 Talcottville Rd.
Aldi's Supermarket 360 Talcottville Rd.
The establishments below complied with procedures and denied the sale to a minor:
CV Mart 1237 Hartford Tpke
Stop and Shop 50 Windsorville Rd
Wine Seller 1189 Hartford Tpke
Fore Your Convenience 60 School St.
Lafayette Wine and Liquor 30 Lafayette Square
Rockville Discount Liquor 20 East Main St.
Stop and Shop 10 Pitkin Rd.
Vernon Circle Package 243 Hartford Tpke
Adams Polish Foods 205 Talcottville Rd
Riley's Liquors 312 Hartford Tpke
Four Seasons Package Store 630 Talcottville RD
7-11 Food Store 903 Hartford Tpke
Price Chopper 35 Talcottville Rd.
Copyright 2017 WFSB (Meredith Corporation). All rights reserved.