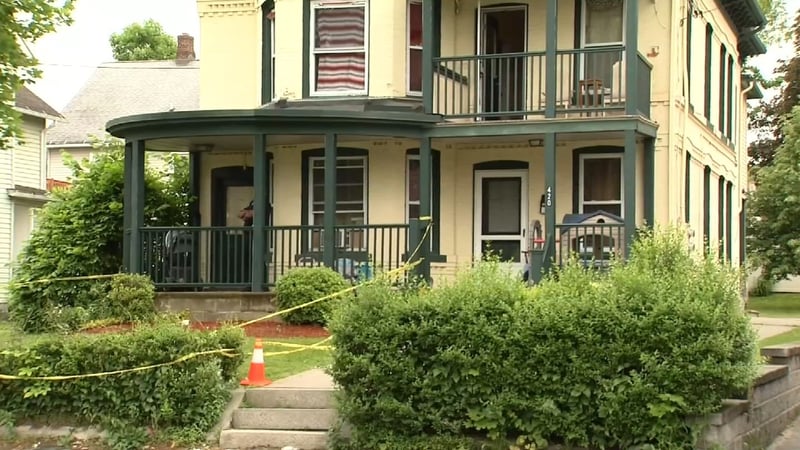 A 15-month-old child was found unresponsive at a South Main Street home in Torrington. (WFSB photo)
TORRINGTON, CT (WFSB) -
An autopsy was performed on Wednesday following the death of a 15-month-old child in Torrington.
The child was found unresponsive in a bathtub at a home on South Main Street on Tuesday.
Police remained on the scene as of Wednesday morning.
They said they first arrived there around 11 a.m. on Tuesday after receiving a call.
An ambulance rushed the boy to the hospital. However, he passed away.
Family members told Eyewitness News that a babysitter was watching the boy.
Relatives said when the mother came home and saw her son in the bathtub she tried to help and dialed 911.
Police said they spent much of Tuesday interviewing people in a grieving neighborhood.
Eyewitness News was told that the family lives on the second floor of the South Main Street home.
Detectives from the Connecticut State Police said at this time, they are "only assisting" the Torrington Police Department with their investigation.
On Wednesday evening, police said the medical examiner's findings are "pending further study."
Copyright 2017 WFSB (Meredith Corporation). All rights reserved.