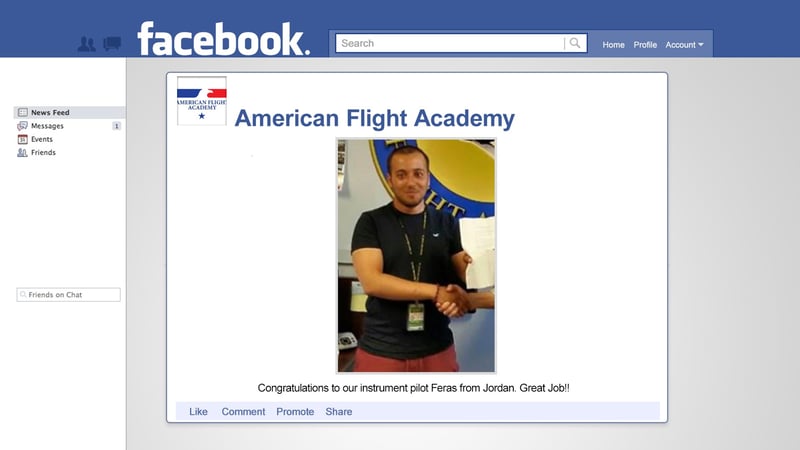 Feras Freitekh (Facebook photo)
EAST HARTFORD, CT (WFSB) -
The American Flight Academy is facing a wrongful death lawsuit connected to a deadly plane crash in East Hartford last fall.
An attorney for Feras Freitekh, the student pilot who died in that crash, accuses the flight academy of carelessness and negligence.
The lawsuit also claims the academy did not properly maintain its planes.
An investigative report released in March found Freitekh was at the controls at the time of the crash.
Eyewitness News reached out to an attorney for the flight academy. He released the following statement from his client:
"The American Flight Academy, LLC (AFA) strongly disputes the facts alleged in lawsuits filed the students and on behalf of the estate of the deceased student pilot, Mr. Freitekh. However, the AFA will not litigate these cases in the media, but rather it will do so in court, where cases should be litigated," the statement read.
To read the full wrongful death lawsuit, click here. To read the complaint, click here.
Copyright 2017 WFSB (Meredith Corporation). All rights reserved.