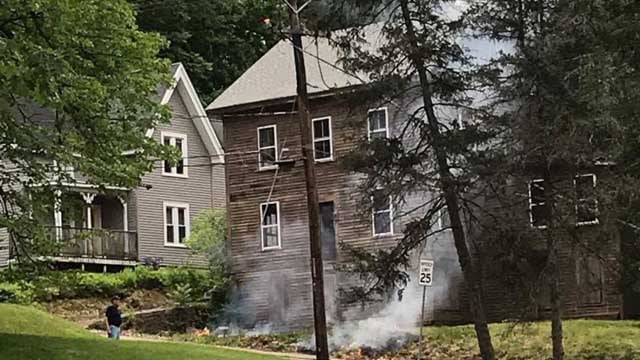 A blown transformer has caused significant power outages in Vernon (iwitness)
VERNON, CT (WFSB) -
A blown transformer caused more than 3,000 Eversource customers to be without power in Vernon on Thursday evening.
Police reported the power outage a little after 6 p.m. on Thursday. At one point Eversource said 3,310 customers were without power.
A little before 8 p.m., Vernon police said power had been restored.
Vernon police said a transformer blew on Morrison Street and caused a power line fire, which spread to the lawn of a vacant home.
This caused power to go out in the area.
There was no property damage where the fire spread.
Police said traffic lights at both Route 30 and Route 31 were out, causing significant delays.
Drivers were urged to use alternate routes if possible.
Copyright 2017 WFSB (Meredith Corporation). All rights reserved.