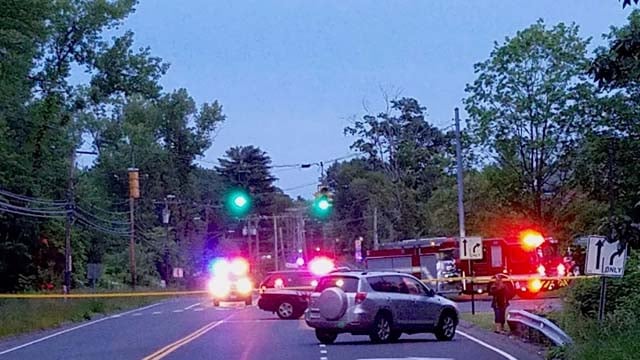 A person was killed in a crash in West Hartford Thursday evening. (iwitness)
WEST HARTFORD, CT (WFSB) -
Police say a man died in a crash that happened in West Hartford on Thursday.
They identified the victim as 22-year-old Hakeem Massiah of Bloomfield.
He was the only person in the car.
The crash happened on Bloomfield Avenue at Abrahms Boulevard around 7:45 p.m.
Police said it was a single-car crash.
The road was closed for the investigation.
Police said Massiah was traveling north on Bloomfield Avenue and for some reason, left the roadway and struck a tree.
Eyewitnesses told police that the Massiah's vehicle was seen traveling at a high rate of speed.
Police said he left a skidmark and gouge trail more than 400 feet long before the tree.
Massiah's 1993 BMW i5 was totaled.
Copyright 2017 WFSB (Meredith Corporation). All rights reserved.