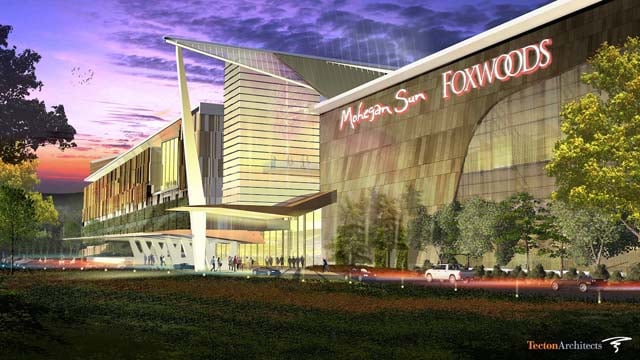 The proposed third casino would be built in East Windsor (Mashantucket Pequot and Mohegan tribes)
HARTFORD, CT (AP) -
After winning the long-sought authorization of the General Assembly to open a third casino, Connecticut's two federally recognized tribes still face some major tasks as they work to fend off gambling competition from Springfield, Massachusetts.
Both federal and local approvals are needed before the Mashantucket Pequot and Mohegan tribes can begin transforming a former movie theater complex in East Windsor into a $300 million satellite casino. They also need to finish designing their new facility and obtain financing.
Mohegan Tribal Chairman Kevin tells The Associated Press he hopes construction can begin by the end of 2017.
Democratic Gov. Dannel P. Malloy said last Thursday that he "anticipates" he will sign the bill that authorizes the new tribal casino. It will mark the culmination of a two-year push by the tribes.
Copyright 2017 The Associated Press. All rights reserved. This material may not be published, broadcast, rewritten or redistributed.