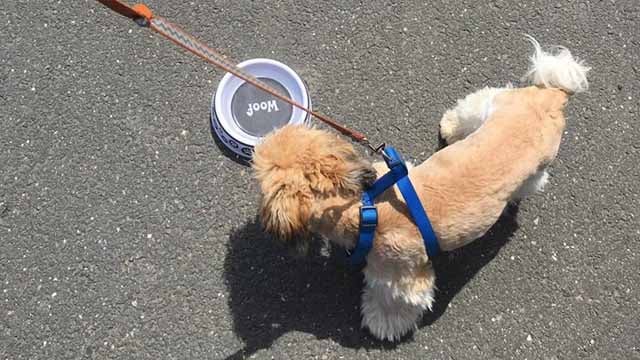 East Windsor police rescued this dog from a hot car on Sunday (East Windsor Police)
EAST WINDSOR, CT (WFSB) -
East Windsor police are reminding pet owners to not leave their animals inside a car alone on these very hot days.
On Sunday, police said they were called to the Walmart parking lot for reports of a dog left inside a car alone.
Police said the windows were barely down, the car was not running and it was locked.
Officers were able to get inside the car and rescue the dog. The owner of the dog was found inside the store.
Police said the owner was not charged at the scene but the incident will be reviewed and discussed with the Animal Control Officer.
"With the temperatures reaching in the 90s this week, please remember our furry friends. It is much too hot for them to be left in a vehicle," police said.
Copyright 2017 WFSB (Meredith Corporation). All rights reserved.