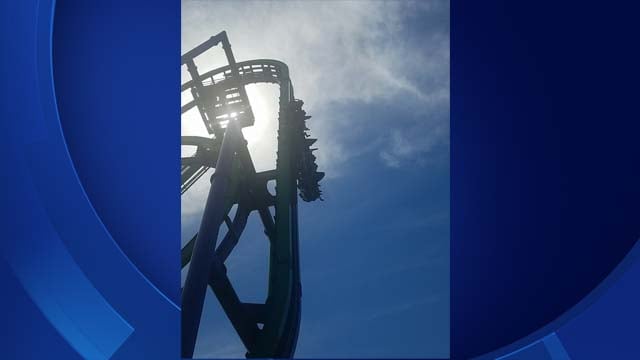 The Joker ride at Six Flags got stuck on Sunday (Allie Velta)
AGAWAM, MA (WFSB) -
The Joker ride at Six Flags New England got stuck on Sunday afternoon.
Officials from Six Flags said the ride hit a delay on the lift hill.
"Ride operators were able to reset the controls and the ride returned to the dock where guests exited safely. As is our standard procedure, the ride was closed for a full inspection and is now re-opened for guests to enjoy," officials said in a statement.
Copyright 2017 WFSB (Meredith Corporation). All rights reserved.