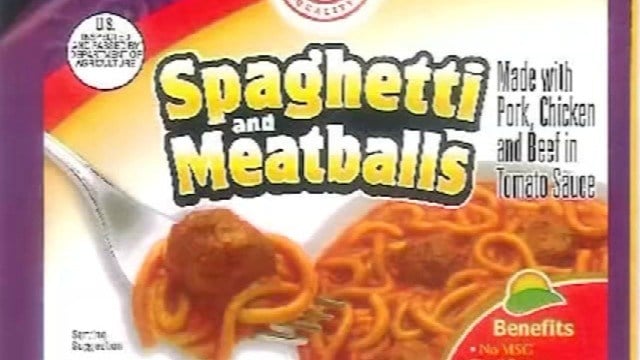 700,000 pounds of spaghetti and meatballs are being recalled because it may contain milk (WFSB)
ROCKY HILL, CT (WFSB) -
If you have any cans of spaghetti and meatballs in the pantry, make sure to check the label before you eat them.
More than 700,000 pounds of that food is being recalled because it may contain milk. Milk is not lasted on the label.
Food safety officials said some break crumbs containing milk may have mistakenly ended up in the cans.
They were sold nationwide under several brand names including Chef Boyardee, Libby's and Del Pino's.
Consumers should throw away that food or take it back to the store.
For more information click here.
Copyright 2017 WFSB (Meredith Corporation). All rights reserved.