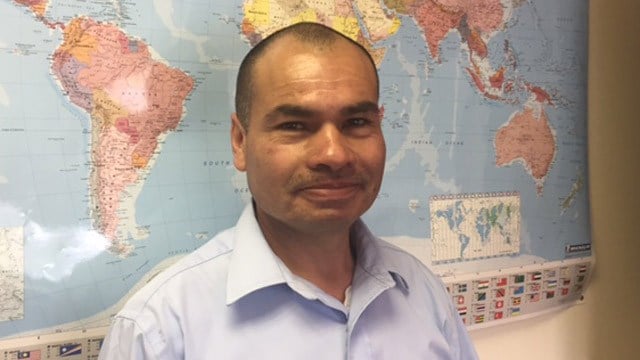 Luis Barrios. (Family photo)
DERBY, CT (WFSB) -
It was announced on Monday that the Board of Immigration Appeals has decided to revisit the case of Derby man who was set to be deported.
Senator Richard Blumenthal announced that the board agreed to reopen the asylum petition for Luis Barrios, of Derby.
Last month, Blumenthal said Barrios was given a two-year stay in the United States, just days away from being deported from the country.
Barrios had said he would be fighting for asylum, so he can stay permanently.
Barrios is an immigrant from Guatemala who lives in Derby.
"This decision gives Luis Barrios his day in court— an opportunity to present his case for asylum and to seek permanent legal status. I am confident that when presented the compelling facts in this case—the clear, immediate danger Luis Barrios would face if deported to Guatemala-- the Board of Immigration Appeals will grant this asylum request. I am so deeply impressed with this family's courage and strength. I am hopeful that this case will provide the Barrios family the lasting relief they need and deserve. I will continue to fight for comprehensive immigration reform to bring lasting change to our broken immigration system," Blumenthal said.
Copyright 2017 WFSB (Meredith Corporation). All rights reserved.