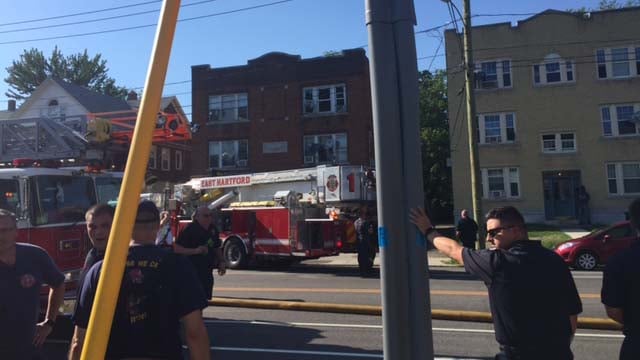 Crews battled a fire in East Hartford on Monday afternoon (WFSB)
EAST HARTFORD, CT (WFSB) -
Firefighters battled a fire at an apartment building in East Hartford on Monday evening.
The fire was reported at 514 Burnside Ave. around 4:45 p.m.
People living in the upper units were able to escape and no injuries were reported.
Firefighters said they had the blaze under control in about 20 minutes.
Extreme heat made the fire fight more challenging, so extra fire crews were called in. Two dozen firefighters were needed to put out the fire.
Investigators believe the fire began in an upper floor apartment but the cause is unclear at this time.
Copyright 2017 WFSB (Meredith Corporation). All rights reserved