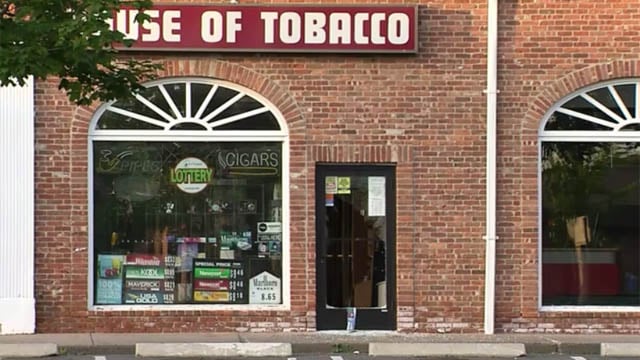 Investigators are looking into a smash and grab at the House of Tobacco in West Hartford. (WFSB)
WEST HARTFORD, CT (WFSB) -
Investigators are looking into a smash and grab at a tobacco store in West Hartford.
According to state police, it happened at the House of Tobacco on New Britain Avenue and South Main Street.
The call from an alarm came in around 4:55 a.m. on Tuesday.
When West Hartford officers arrived, they said they figured out that the business had been burglarized.
Glass on the front door had been broken.
The interior of the store was also reportedly ransacked.
An unknown amount of merchandise was taken, police said.
No injuries were reported.
Troopers dispatched a K9 unit to help search for a suspect; however, no one was found.
No other details were released.
Copyright 2017 WFSB (Meredith Corporation). All rights reserved.