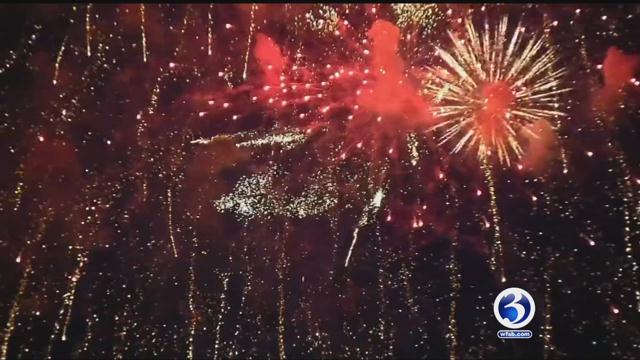 (WFSB file photo)
HARTFORD, CT (AP) -
July fireworks are returning to Hartford.
The city had to cancel the annual display last year because Hartford and East Hartford could not come up with the money to pay overtime for police and fire protection.
The city announced Tuesday that it has secured private funding for this year's event, which is scheduled for July 8 on the Connecticut River.
The display is part of a larger "Summer in the City" arts program, which also will include several music and food festivals and the annual dragon boat races along the river.
The events kick off this weekend with a blues festival in Bushnell Park.
United Technologies is the main sponsor of "Summer in the City." Mohegan Sun and the Travelers Companies are sponsoring the fireworks.
Copyright 2017 The Associated Press. All rights reserved. This material may not be published, broadcast, rewritten or redistributed.