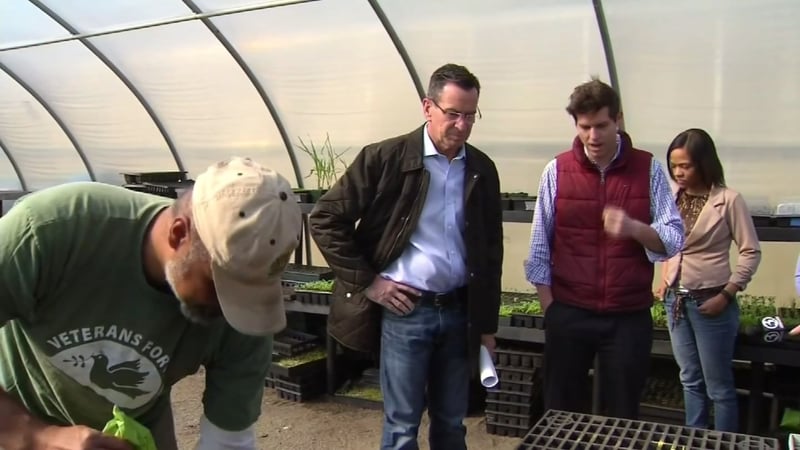 In 2016, Gov. Dannel Malloy toured The Knox Foundation which was giving offenders a second chance. (WFSB file photo)
HARTFORD, CT (WFSB) -
Connecticut's governor and his wife said they will host a two-day reimagining justice conference in Hartford.
Reshaping the state's criminal justice system is something Gov. Dannel Malloy said he's passionate about and on Wednesday, he and his wife Cathy will welcome criminal justice leaders from around the country for the conference.
Second chances for those in jail is something the governor really cares about, and he said he is hoping this event will spur even more change.
Over the next two days, criminal justice experts and advocates will come together to take a look at the progress being made around the nation in reshaping criminal justice policies.
Gov. Malloy said they will focus on four key areas: Young offenders, bail reform, changes being made in prisons and re-entry into the workforce.
The governor has been an advocate for change and has championed legislation since he took office.
Gov. Malloy's second chance bill was signed into law back in 2015, but when he tried to expand the bill last year, it died in the House of Representatives.
Copyright 2017 WFSB (Meredith Corporation). All rights reserved.