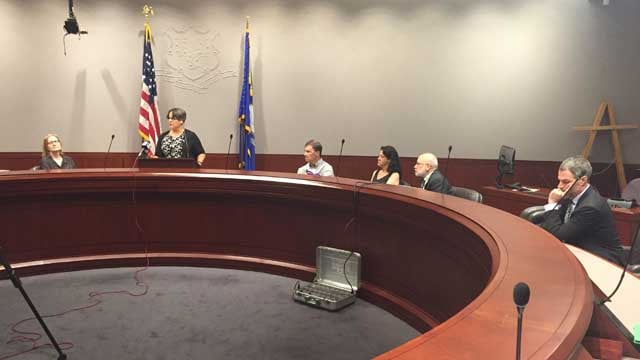 Advocates for disabled residents spoke out about budget cuts on Wednesday (WFSB)
HARTFORD, CT (WFSB) -
Disability advocates were out at the state capitol on Wednesday, all in an effort to discuss the effect of state budget cuts.
The event was held by the Connecticut Cross-Disability Lifespan Alliance in the Legislative Office Building in Hartford.
Disabled Connecticut residents could get hit hard by the proposed cuts, as income levels would cause many people to lose benefits.
"I'm not going to be able to afford this and it scares me, I don't know what's going to happen, to my disability, my pain level, my diabetes, I won't be able to go see my providers on a daily basis," said Kelly Phoenix.
Advocates proposed "increasing" revenue for those with disabilities in the state rather than making what they call "dangerous" cuts.
Copyright 2017 WFSB (Meredith Corporation). All rights reserved.